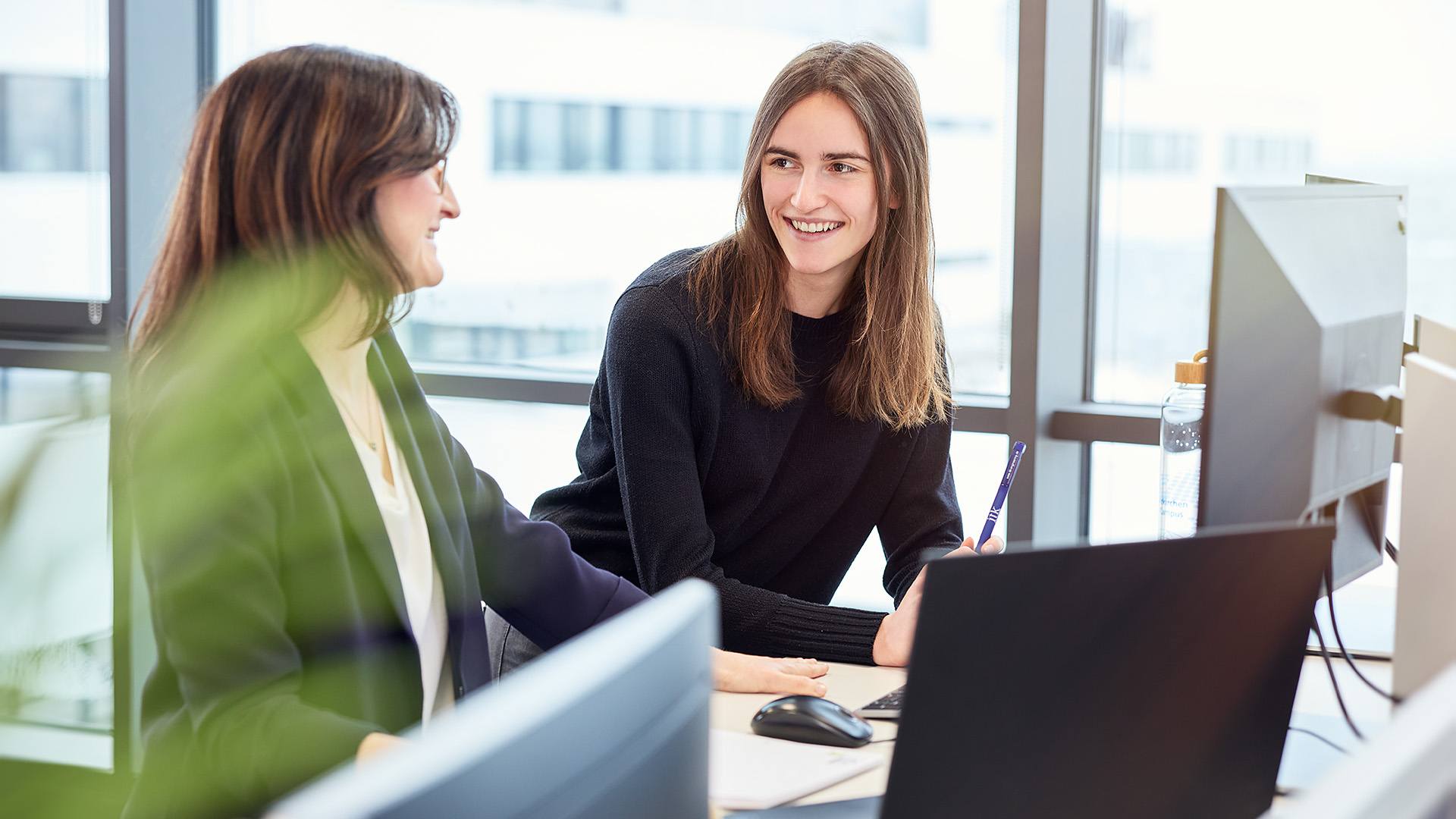 Pupils at ITK
Are you still in school or have just recently graduated? Whatever you may be looking for – a pupil internship or a dual study program – we are looking for talents like you!
Up from the school desk and over to working life
Are you interested in future-ready professions and want to immerse yourself in the working world for up to two weeks? During your pupil internship, you will experience day-to-day working life up close, gain exciting insights into software development, and learn more about your career opportunities at ITK. With some hands-on tasks and a little help from us, you will also learn how to instill intelligence into machines!
Do you want to study while advancing your professional career at a company from the very start? Then a dual study program is right for you. We offer you the perfect mix of theory and practice: Gain experience in various project teams during your studies and grow to become a driver of tomorrow's innovations!
From pupil internship to a dual study program at ITK
Would you like to learn more about what your start at ITK could look like? In this video, Niklas shares his personal experiences about the application and his beginnings with us. Furthermore, he gives you an insight into the course of his dual study program. Find out how his pupil internship helped him to find his dream study program, and explore the most thrilling moments of his time with us.