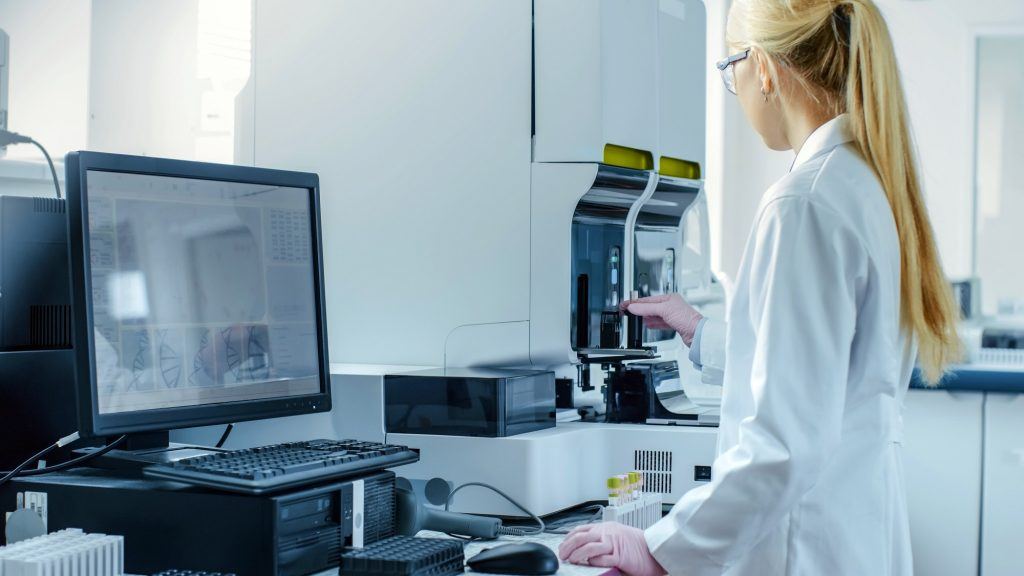 Diagnostics 4.0
As your engineering partner, we are here to expedite your efforts to develop standards-compliant diagnostic solutions for the laboratory, point-of-care, and home care. To this end, we draw on innovative technologies and methods, and take a big-picture view that extends beyond the application to encompass risk management.
Together we make diagnostics even smarter!
One great challenge in diagnostics is to accurately analyze vast amounts of data. The other is to deliver the results quickly and securely to where they are needed. #Automation and #digitalization help to make reliable diagnoses and communicate them target-oriented – in medical practices, labs, hospitals, research facilities, and wherever patients happen to be. With nearly 30 years' experience as a software and systems development partner, we have broad knowledge in this exciting and dynamic arena.
Our services
Standards-compliant development of diagnostic solutions
Connecting information
Automating processes
Data science & analytics
Consulting