Digital health applications (DiGA)
When we set out to develop digital health applications, we do it with a passion for innovation, laser-like focus on results, and lean and standards-compliant processes. Cyber security, data protection, and certification issues are very much on our minds from day one.
Promoting innovation in healthcare
Germany's drive to digitalize healthcare has made major strides since October 2020. The Digital Healthcare Act (DVG) laid the foundation for digital health apps, which are known by the German acronym DiGA. These apps serve a medical purpose, for example, to treat, prevent, or diagnose diseases.
Physicians can prescribe these medical apps once they have been classified as risk class I or IIa medical devices under MDR and are listed in the official DiGA directory. If you intended to build an app or software as a medical device and want it to be reimbursed as a prescription medical device, it will have to meet the rigorous requirements of the BfArM, the German Federal Institute for Drugs and Medical Devices. Its rules on data privacy, information security, and interoperability have to be taken into account from day one of development.
Software as a medical device
Benefit from our 25 years' experience in standards-compliant development of software as a medical device. Let our technical and regulatory know-how ease your path into the healthcare market. Rest assured, we will be there to accompany you every step of the way. And our microservices can certainly fast-track your journey.
From an idea to a market-ready digital health application on prescription
As a ISO 13485:2016-certified engineering partner, we are here to help you develop your digital innovation. Let us accompany and advise you on your journey from the inceptive conceptual design to an MDR-compliant implementation. Count on us take into account the exacting safety standards set out in the German Digital Health Applications Ordinance (DiGAV) to ease your path to approval. We will steer you clear of regulatory hurdles and put our technical skills and 25 years' experience at your disposal throughout the development process – and beyond.
Concept design
Quality management
Systems engineering & test
Cyber security
UI/UX
Post-market surveillance & operation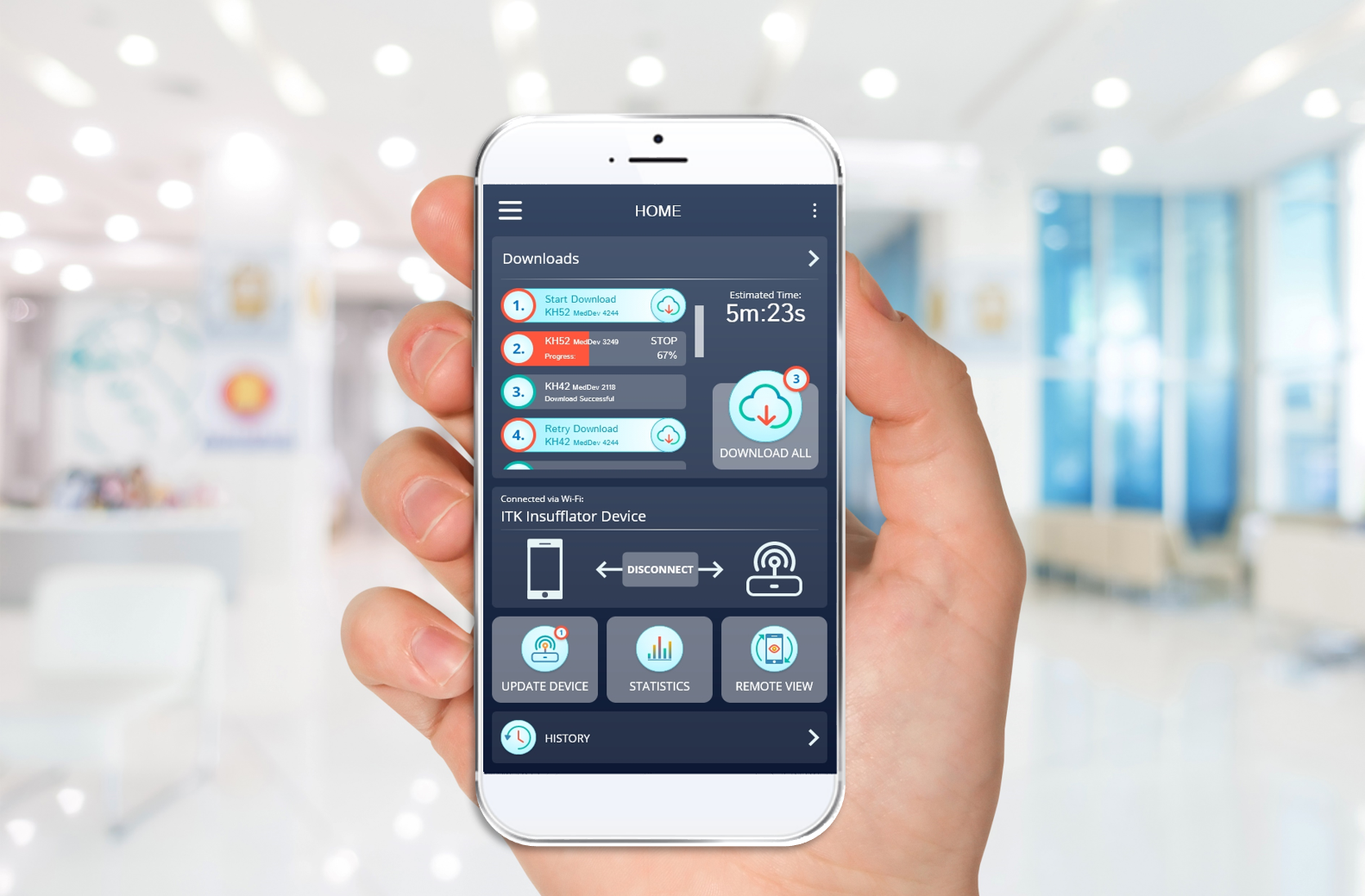 User-centric UI development
From the user's perspective, the interface is the product. This is why it is so important to center the product's development on the user's needs and real-world use cases right from the start.
Surmounting risks, seizing opportunities
Germany is a global pioneer in prescription apps bearing the CE mark. Digital health is a field with vast potential – witness the value that digital assistants can have for patients. But digital health applications have to satisfy rigorous requirements to qualify for official listing. Let us join forces to clear these hurdles and revolutionize the healthcare market with your innovation.