Magnetic Railway Onboard Sensor: Next-generation Localization and Odometry
With the help of the Magnetic Railway Onboard Sensor (MAROS), we enable precise, continuous, and CENELEC-compliant localization up to SIL4 as well as odometry unaffected by slipping and sliding.
The challenge: Safe, track-selective localization up to SIL4
Train localization and detection systems such as balises and axle counters usually work quite well. On the downside, they deliver information only at certain points and are expensive to install. Moreover, these components have to be rolled out across great distances, so maintenance is time-consuming and requires the track to be shut down. This is one of the reasons why we set out to develop an onboard solution for track-selective train localization.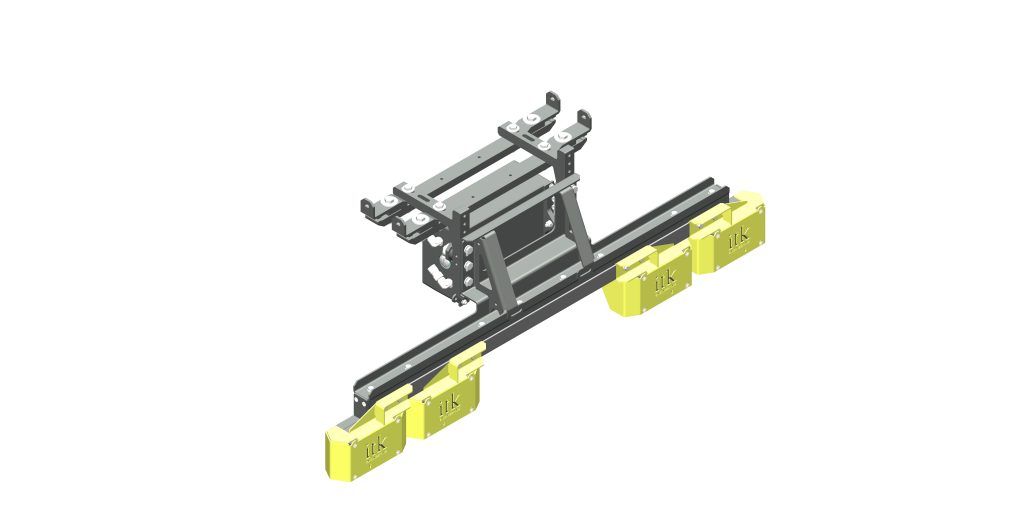 Magnetic Railway Onboard Sensor
Attached to the vehicle's undercarriage, this sensor measures the rail's unique magnetic fingerprint while the vehicle is in motion to reliably determine the train's speed and exact position. Copyright Image: Enotrac AG
The solution: Localization and odometry via the rail's magnetic fingerprint
ITK Engineering teamed up with the Karlsruhe Institute of Technology (KIT) to develop a purely onboard, precise localization solution for rail traffic.
Magnetic Railway Onboard Sensor: Functionalities
An onboard sensor system is attached to the underside of the train and measures the ferromagnetic properties along the rail.
Inhomogeneity of the rail
Infrastructure elements
Rail fastening
Rail condition
Localization via signature mapping (map pre-recorded)
Odometry via evaluation of time shift between sensors
Contactless rail information: several centimeters intrusion into rail head
Magnetic Railway Onboard Sensor: Applications
Onboard localization:

Localization for train protection without additional infrastructure investments
Enabler for ETCS Moving Block

Odometry:

From low-speed to high-speed
Standstill detection

Track integrity:

Smart Maintenance via continuous monitoring of the rail and surrounding installations
The added value: High precision and availability
With this sensor, we offer the benefits of precision and availability for localization, for example, for ETCS Level 3, Automatic Train Operation (ATO) and Communication-Based Train Control (CBTC). This onboard solution does not require any additional infrastructure, so there is no need to invest in outboard hardware or shut down tracks for maintenance. The Magnetic Railway Onboard Sensor (MAROS) can be used on all metal tracks worldwide and is impervious to weather and GNSS signal limitations. The sensor is currently in the proof-of-concept phase. Initial trial runs have been conducted and more extensive assessment campaigns are in the works. This localization solution should be ready for market launch by early 2025.