Smart Textiles
Count on us to help you translate ideas for smart textiles into mass-manufactured products featuring a symbiotic combination of flexible substrates and high tech. Our robust, state-of-the-art integration concepts enable us to optimize solutions of this nature for use cases in various sectors.
Transforming textiles into edge devices
Integrated electronics such as MEMS sensor networks and vibration actuators enable us to incorporate a wide range of existing products to turn textiles into edge devices. Collected data can be pre-processed, aggregated, and analyzed locally to draw immediate conclusions before sending it on to end devices or the cloud for further interpretation.
Textile-based components can capture simple metrics and fit seamlessly into substrates. They are particularly well suited for use cases with greater surface areas.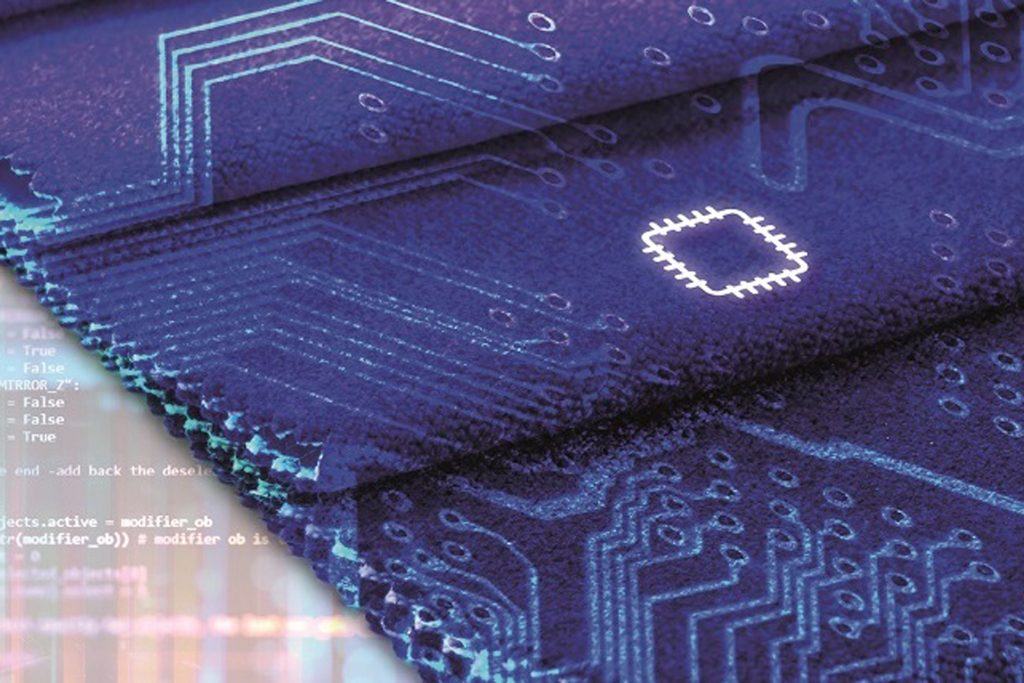 Textiles to serve as sensors or HMIs
Textiles can be the medium for mapping important parameters of the human body and environment. These touch-points can then serve to collect information. This turns textiles into sensors or human-machine interfaces (HMIs).
From an idea to the production line
Our engineers start with integration concepts and housing designs that are compatible with conventional manufacturing processes and have been developed and/ or tested by Bosch Research. Then they add state-of-the-art, highly integrated electronic components and textile-based elements to design the best solution for your needs.
Making the most of creative methods and our experts' considerable development skills, we will help you find suitable use cases and rise to the challenges you face. And the prospective use cases are many, ranging from health and occupational safety to exercise and gaming. Our consulting services address these use cases, conceptual design, and textile integration, while our engineering services cover prototyping, feasibility studies, and systems and software development.
Smart Textile Competence Center
We joined forces with Bosch Research to set up the Smart Textile Competence Center. Its mission is to investigate the wide range of opportunities for innovation afforded by new combinations of textiles and electronic components, and to develop products for various applications.
Each partner does what it does best to benefit this joint venture. Bosch Research has been researching and developing cutting-edge smart textile technologies for some time now. We bring to the project table extensive knowledge and expertise in systems engineering, software, data analytics, and customer-specific development. With this newly launched platform, we will be able to cover large sections of the value chain associated with developing products featuring smart textiles.