A partner in lab 4.0
Doing our part to support tomorrow's digital laboratory, we develop innovative solutions to digitalize and automate processes and instill intelligence in diagnostics.
Digitalizing and automating laboratory processes
Digital workflows, connected devices, and automated processes will figure prominently in tomorrow's laboratory. These are the keys to mastering complex processes, optimizing workflows, and increasing efficiency.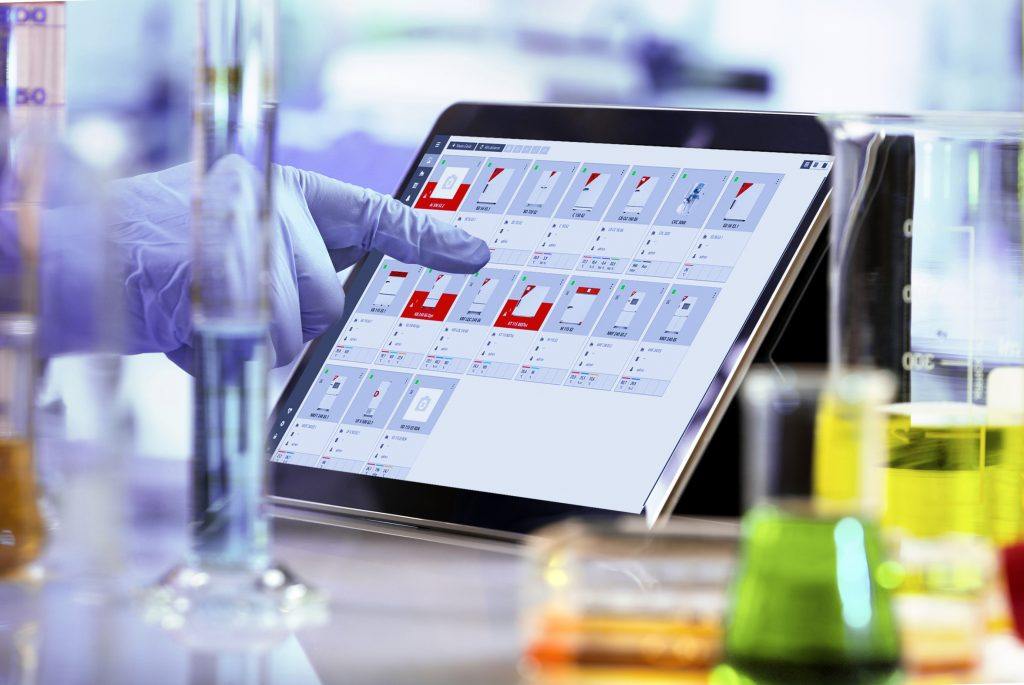 Central lab device management
Our customer needed software tailored to the company's lab equipment to intuitively manage and execute measurement and control tasks. We delivered a solution featuring a modular user interface.
Intelligent diagnostic systems for the laboratory
As your go-to ISO 13485-certified engineering partner, we contribute to digitalization and instill intelligence in diagnostics. From embedded laboratory devices to robotic assistance systems, wehelp you develop standards-compliant laboratory diagnostic systems and to successfully implement your digitalization and automation strategy. We know all about
Regulatory affairs and security: IVDR, MDR, FDA, QM system ISO 13485, risk management, data privacy, cybersecurity
Standards-compliant device development: System, software, hardware/electronics, mechanics, automation, verification, design transfer, documentation
Connected laboratory devices: Interfaces, protocols, security, cloud, integration HIS/PACS/LIMS/EMR systems
Remote maintenance: Device status, usage data, updates, predictive maintenance
Robotic assistance systems: Control algorithms, robot integration, human-robot collaboration
Intuitive operating & service concepts: UI/UX, GUI, usability engineering, AR/VR
Analytics: Optoelectronics, measurement methods, imaging and processing, data science/AI, simulation
Tapping data potential
Connected diagnostic devices provide a wealth of operating data for analysis. The reasons for evaluating this data are many and diverse. This can be done to improve diagnostics as such, to discover unseen patterns and connections, to monitor quality, to protect against faults and failures with predictive models, and to meet IVDR product surveillance requirements. We apply the latest remote maintenance and data science methods to support your data strategy and analytics, all in service of your products and visions.