Charge Enabler
An ISO15118-compliant open-source tool, the Charge Enabler offers a new way of reducing costs for on-site testing in Europe. It also meets market-specific requirements for seamless communication and enables fast testing for all types of charging stations with diverse models of cars.
Charge Enabler: Open-source software takes electromobility a decisive step forward
Theses days, frequent interruptions still plague e-car charging processes. The root cause is incompatible communication mechanisms. Designed to solve these widely known problems, the Charge Enabler serves to test standards-compliant charging communication purely at the software level in early development phases. The highly modular test system integrates into legacy development processes and readily adapts to meet each customer's specific requirements. This product is another example of our value-adding WhiteBox approach aimed to benefit the larger community and the future of electromobility.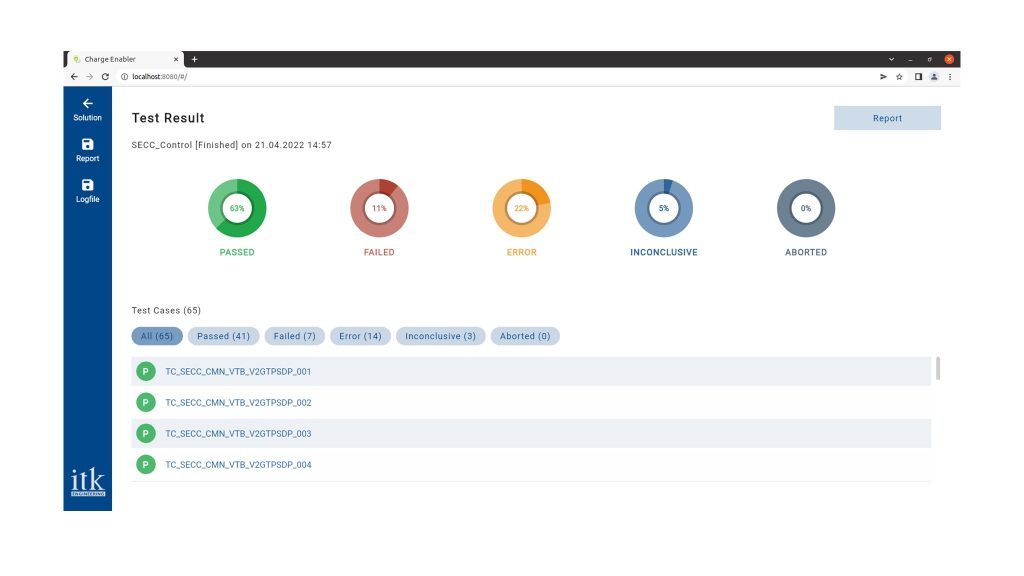 The basic version of the Charge Enabler is available for free as open-source software. You can extend and customize it by buying add-on features.
The Charge Enabler provides a professional lab for a wide range of test scenarios serving to validate processes to the given customer's requirements. It can serve many purposes – to check for compliance with to ISO 15118-4; to identify software weaknesses with the aim building a stronger, more robust system; to test early in the software development process; to protect intellectual property with functional mock-up units; and to examine test cases for various types of user interactions.
The shape of things to come for the Charge Enabler
We aim to continue advancing the Charge Enabler, to integrate new test cases, and to deliver customized versions to clients. The next development phase will focus on compliance tests for additional charging protocols such as CHAdeMO, ChaoJi, and GB/T 27930.